We have the Answers to your Cremation Urn Questions
Cremation Urns are an age-old tradition that are the subject of a wide variety of common questions, from the practical to the curious to the mysterious. Below are some answers to a sampling of a few of the most typical questions asked of urn experts.
Practical Questions: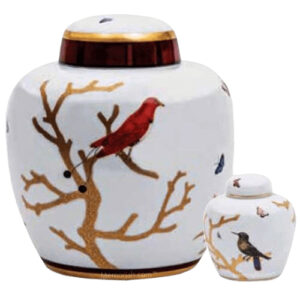 How can I know what size cremation urn I will need?
The memorial industry's rule of thumb on this question "What size Cremation Urn do I need?" is that you need one cubic inch of urn space for each pound a person weighs. So, ashes for, say, a 200 pound person can be reasonably assumed to fit in a 200 cubic inch urn. The rule of thumb, in fact, is usually bit conservative, so the ashes for someone even a little heavier than 200 pounds would likely still fit into a 200 cubic inch urn. It should be noted, however, that the amount of ashes produced in cremation can vary according to variety of factors. So, for most precise results, you may want to wait until after the ashes are available to select an urn. In general, though, the rule of thumb is very reliable.
What cremation urn types are best suited for burial?
In general the memorial industry recommends marble or steel if an urn is to be buried directly. Other materials (such as glass, brass, or ceramic) will typically not withstand the test of time underground as well as marble or steel will. If the urn is to be placed inside a vault before burial, however, then any urn is suitable.
Curious Questions: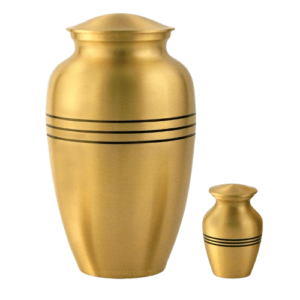 What are the most popular types of cremation urns today?
The sky is the limit when it comes to choosing a cremation urn, and it is almost impossible to say that some types of cremation urns are more popular than others. In general, though, price seems to be a significant factor in cremation urn popularity, with the least expensive urns typically selling the most. That said, cremation urns at prices of $1,000 or more are still quite popular sellers.
How popular is cremation, in general, today?
In general in the United States cremation is quickly becoming more popular than traditional burials. The cremation rate across the country is still less than 50 percent overall, but, in many local areas, it is more than 80 percent. And industry experts predict that cremation will take place in more than 60 percent of deaths in the United States by 2025.