An Interesting History of Change
When choosing cremation, families often wonder what precautions they should to take to assure that they select a good crematory. This question has become even more prominent – and important – in recent years, in light of the infamous case of the Tri-State Crematory in Georgia. In that case, authorities discovered in 2000 that the crematory owner had never cremated hundreds of bodies over possibly more than 10 years. Instead, he had presented families with containers of material that look like cremation ashes but, in fact, was a number of other substances. Meanwhile, he buried the bodies on his property or left them to decay in storage shelters. When authorities uncovered the scandal, they had difficulty identifying all of the remains. Tri-State, of course, was not a good crematory.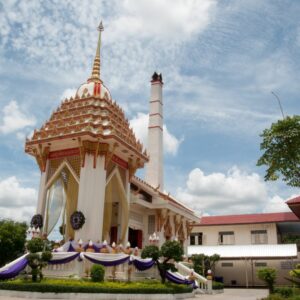 This case is unsettling to many people concerned about finding a good crematory. Not the least of these people's concerns is the fact that many families who were victimized by the scandal had never heard of Tri-State Crematory. Much (if not the vast majority) of the company's business came from funeral homes who contracted the cremations on their customer's behalf. That meant no one from Tri-State Crematory, in most cases, met directly with a family member. It's important to note that the funeral homes in this case were held financially liable for the scandal even though they, too, were victimized by Tri-State's owners.
Based on this case, experts in the memorial industry now offer a number of tips to make sure you deal with a good crematory. Two of the more important tips are listed below:
States vary widely on their licensing rules, but, regardless, it's a good idea to check with whatever agency in your station is in charge of regulating crematories to see if the facility has a history of complaints. Sometimes this may be difficult or impractical – especially if you are grieving over the loss of a family member. So, at the very least, you should ask your funeral director to list the qualifications of any crematory he or she intends to contract for a cremation.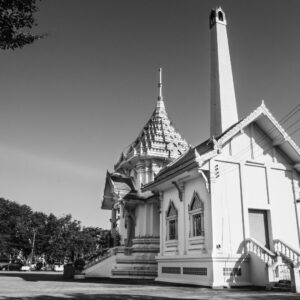 Next, you should ask about your crematory's identification process. Any good crematory will have a fool-proof system to assure that cremation remains are always properly identified and that the correct ashes are returned to families. In addition to this safeguard, the memorial industry also now sells special tags designed to stay with a body during a cremation and survive the heat. A good crematory will gladly return this tag to the family along with the ashes to give an extra bit of peace of mind.
For absolute best results in choosing a good crematory, a consumer may consider asking to be present during the cremation. It's important to keep in mind that many crematories – even excellent ones – do not allow this (in many states it is prohibited by law, in fact), but, if you are comfortable with the idea, there is no harm in asking. By watching the entire cremation process first hand, you can certainly assure that you have selected a good crematory, and it's doubtful that your loved one will ever be a victim of something like the scandal at Tri-State Crematory.