Is a Cremation Memorial the New Trend?
Cremation memorials are a comforting idea whose popularity will only grow as more and more people turn to cremation and as the memorial industry develops more and more ideas for ways to creatively, and fittingly, memorialize a loved one. In days gone by when a family or an individual chose cremation for a final disposition of remains, memorial choice were over limited to a vase-like cremation urn that resembled those that have been passed down from antiquity. As late as the 1960s, even, the "Grecian urn" was still standard fare as a memorial for those who had been cremated.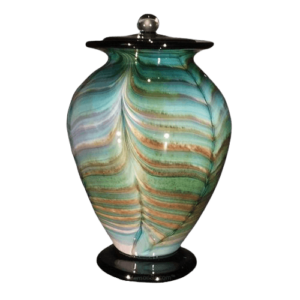 But that was when cremation itself was in its relative infancy as a modern memorial practice. In many cultures – such as among the Hindus of India and much of the rest of Asia – cremation has been the main practice for centuries. It has only grown popular in the modern western world, however, in the last 30 years or so. Many experts predict that more than 80 percent of all deaths worldwide will result in cremation by the year 2020. Such numbers were unthinkable even 40 years ago when many customs and religions still formally discouraged the practice. Today, especially in an era in which social conventions center upon a focus of "green" or "sustainable" environmental practices, cremation seems to be a memorial trend that is quickly turning into a tradition.
Today's cremation memorials can still be found to match the stylistic traditions of the classics from Ancient Greece, but that is just the start. Modern cremation memorials include an amazing variety of urns made from just about every type of material imaginable. Today's cremation urns are available in colorful glass, hand-finished hard wood, and even ceramic, stone or metal. Urns often take on more than the memorial responsibility than their predecessors by virtue of their often complex artistic designs that help bring forth the personality of the deceased to create an accurate depiction of the loved-one's personality that can be shared with years and years of future generations. A person who devoted his or her life to a particular sport or hobby, for example, can now be remembered forever with a special cremation memorial urn devoted exclusively to devotees of that particular pastime. Still other cremation memorials pay tribute to a person's religious involvement or even military service. These cremation memorials can be commissioned to an artist whose task it would be to design a perfect memorial exclusively for a particular person, but, even if families choose not to arrange a personally designed urn, they will surely find plenty of touching, fitting pieces that are already made and waiting to be shipped quickly in time for a memorial service. Many of these pre-made pieces are attractive and meaningful as pure works of art in their own right, and it is now becoming increasingly popular for people who are fans of sculpture and design to choose their own cremation memorial and display it proudly in their homes – as they would any other work of art – well before their deaths. Such a practice can also be helpful for family members who would be spared the emotionally difficult task of guessing the details of how a loved one would have wanted to be remembered for the ages in a cremation memorial.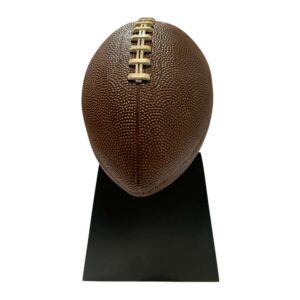 And, for those who desire even more, cremation memorials are no longer limited to urns in their traditional sense – as mostly a storage place for cremation ashes. Today cremation memorials often serve a number of purposes at ones. Increasingly popular memorial rocks, for example, can be fitted with a cremation urn that slides seamlessly into the rock which can then be permanently installed in any outdoor setting. Unless mention is made of the urn in the cremation memorial's bronze plaque, visitors who see the memorial may never know that the rock is, in fact, a storage place for the deceased remains. Such discreetness is a powerful modern-day feature of many cremation memorials available today. Many other types of cremation memorials also exhibit this important trait. Cremation jewelry, for example, is yet another relatively new idea for cremation memorials. These pieces of fine jewelry (usually made from sterling silver, glass or gold) feature tiny crevices in which a small portion of a loved-one's cremation ashes can be stored. Many, if not most, of the cremation jewelry on the cremation memorial market today can be worn discreetly underneath clothing or, if a person which to wear the piece so that it can be seen, the crevice is usually subtlety built into the jewelry design so that viewers cannot not automatically discern that the piece is storing cremation remains.
Cremation memorials are as varied as individuals for whom they are intended to memorialize. This is what assures that, as cremation becomes ever more popular throughout the 21st century, cremation memorials will certainly follow suit.